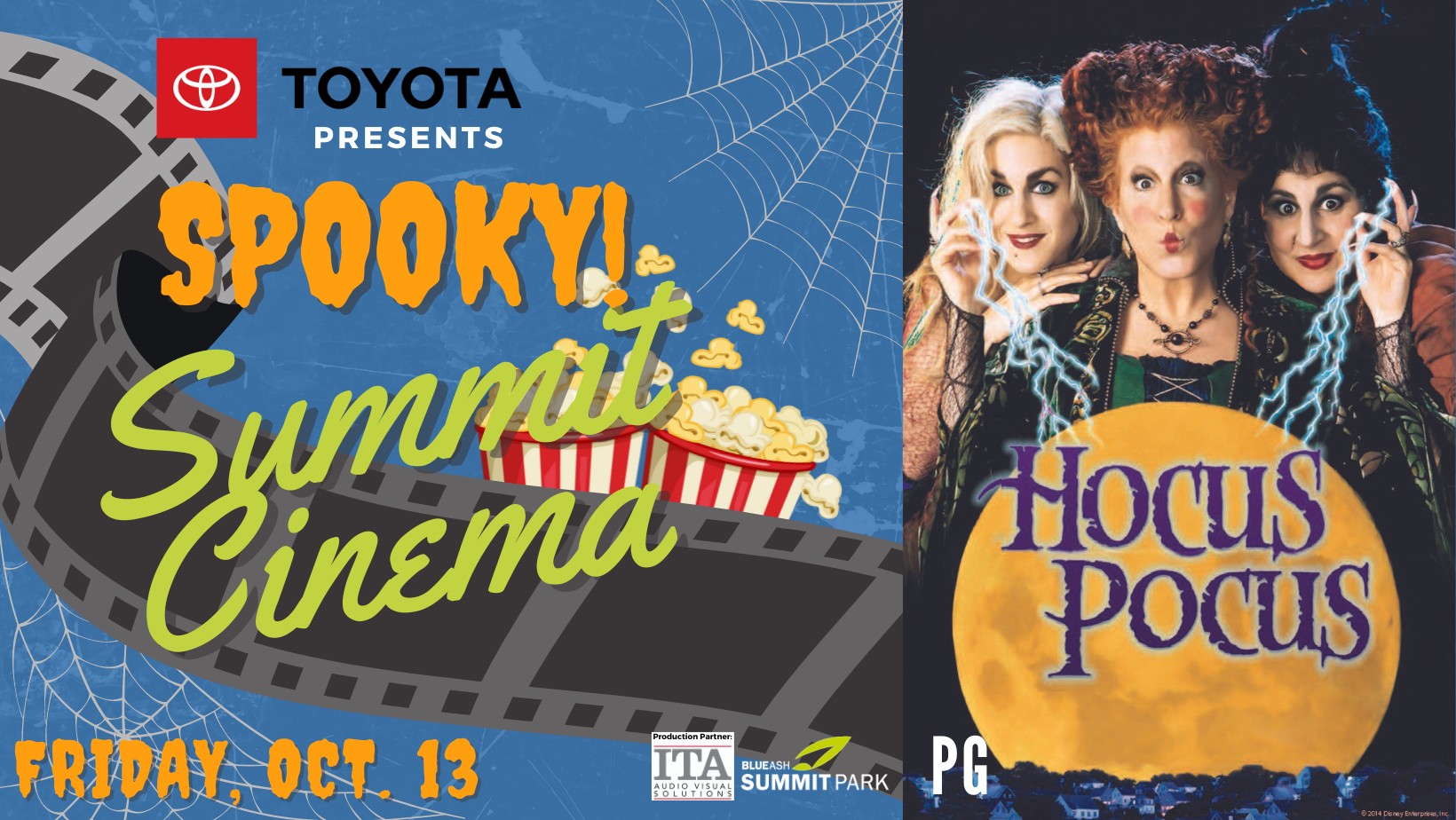 Spooky Summit Cinema
203
203 people viewed this event.
Your votes have been tallied and the winner of our Spooky Summit Cinema movie is… Hocus Pocus! Join us on Friday, October 13, on the Summit Park Great lawn for an unforgettable night of scares and thrills.
Before the movie, at 6 PM, Last Call Trivia will be hosting Hocus Pocus trivia under the Canopy! Test your knowledge and win exciting local prizes.
We are excited that our neighbors over at Higher Gravity will be serving up adult alcohol beverages in DORA cups, adding an extra twist to the night. Thanks to our friends over at Nanny Belle's for providing the concessions.
Save the date, gather your friends, and get ready for a chilling evening under the stars! Make sure to brush up on your Hocus Pocus knowledge for the trivia. See you there!